Hyster-Yale Group Dealer Network
The HYG Dealer Network is as diverse as it is expansive, the dealers across the network share the core values of Integrity, Teamwork and Excellence.
So, regardless of the team you choose to join, or the role you take on, you can be confident that you will work in an environment where your coworkers and supervisors care about your well-being and success.
browse our jobs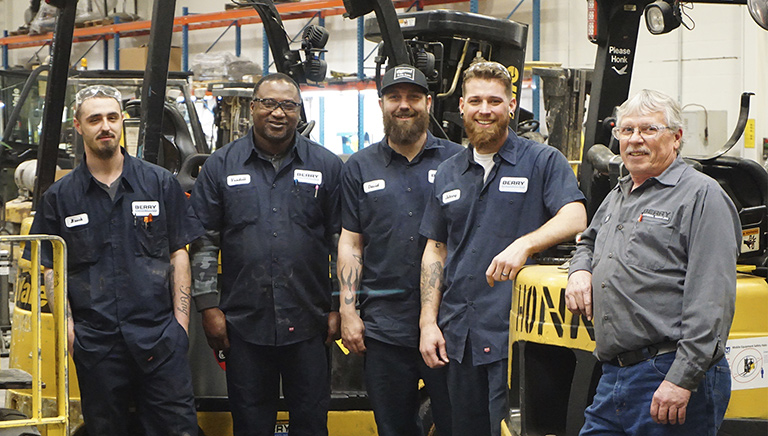 What is A Material Handling Career?
A career in material handling can range from sales to service, and many opportunities in between. The material handling industry employs people, systems and specialized equipment to find, move and ship materials to keep the supply chain moving smoothly.
From small hand operated pallet jacks to Jumbo Lift Trucks used to offload shipping containers, the HYG Dealer Network supports the sales, service and parts support for equipment and materials used in supply chain logistics serving local to global businesses.
Are You Ready to Earn a Good Living?
Search Our Dealership Network Today
Search Jobs